COVID-19 UPDATE 
Just a little update for everyone.
We are still working but on a restricted basis. We won't be sat on the taxi rank. if you require an urgent taxi then you will have to call us on our phone number. we are still collecting prescriptions for the vulnerable. but have now decided to abolish the set fare for any of these deliveries.
we are also doing our part in helping all those in self-isolation by helping you with your shopping all you need to do is give us a call with your sh

opping list. we will then go to the supermarket pay for your stuff and then drop it to you where we will ask you to reimburse us via cash payment or card payment. there will be no set fare for this either we will also now be doing this with any takeaway that you require.
you can give us a call now to help you with any of these issues on.
01258 410021 or text us on 07471749951.
stay safe everyone. let's defeat this as a community and help each other the best we can
thanks,
Tommy
Blandford Taxis
If you require transportation in or around Blandford Forum, look no further. Blandford Taxis provide 1-8 seater taxis at very competetive rates, and we'll get you to your destination, in comfort and on time – every time. We aim to be the number one choice for taxi services in Blandford, and once you experience our prompt, professional service, you'll see why. Whether it's a local shopping trip or a long distance journey you're planning, we're ready to get you where you need to go.
Blandford Taxis offer personalised service, professional, and well-dressed drivers. We are fully insured, and offer every one of our customers first rate service, every time.
Airports – if you jetting off on your holidays please get into contact for the best price guaranteed. we offer service to. Heathrow, Gatwick, Luton, Bournemouth, Stansted, Manchester, Birmingham. etc.
Train Stations – Salisbury, Holton Heath, Poole, Bournemouth, Gillingham, Hamworthy, Wareham, Branksome, Tisbury.
Long Journeys – we will offer the most competitive prices going to Bournemouth, Poole, Wimborne. even if it's for a day out to the beach our a day out shopping . or a night out on the town we have the best prices.
Short Journeys – if its trip to the local store or to the town for market day. or even a trip to the doctors we are the best company to ring.
Competitive Prices – we offer the best prices around so please get i contact with us to get a price we guarantee to beat any price around
No Price increase for larger vehicles – there are no hidden cost for getting to your location in the larger vehicle
Access to/from Blandford Camp – our drivers can gain access to Blandford camp which is easy if you're going out to the shop or going out for a night out. If you have finished your shopping or are finished with your night out where there
Last Minute – if your taxi or friend has let you down get in contact we are always there for the last minute journey
Excellent service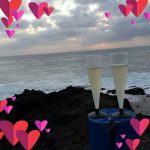 Took up the shopping offer as I am high risk, Excellent service the driver even called me to say when the item was out of stock, what a great firm so kind and thoughtful.
Jackie Shave
Great professional service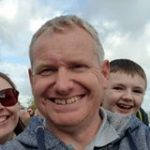 Great professional service by friendly Tom. Picked up two important prescriptions and will definitely be using again shortly.
Simon Woods
what a wonderful, kind thing to offer.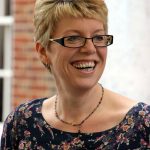 Thank you for collecting my 89yr old Nan's prescription today, what a wonderful, kind thing to offer. My family really appreciate it as I'm still working and my parents are isolating. Thank you.
Julie Roper
I cannot thank them enough for there support and kindness.
Me and my husband are shielding at present; this company without hesitation supported in picking up and delivering my husbands prescription. I cannot thank them enough for there support and kindness. It amazes me and I proud to live in such a positive and supportive community. THANK YOU SO MUCH 🙏
Sue Stirk